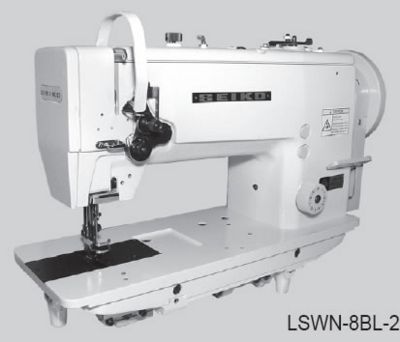 Seiko LSWN Series Industrial Sewing Machine
High speed, Large vertical axis hook, Reverse stitch, Compound feed and walking foot, Lockstitch machines.
MADE IN JAPAN
For sewing medium to heavy weight fabrics, leather, vinyl, synthetics and laminated and coated materials. Suitable for sewing such as boat and furniture upholstery, tarpaulins, covers, awnings, tents, umbrellas, handbags, luggage, travelware accessories, sports and camping equipment, wearing apparel, outdoor clothing, footwear, foundation garments and orthopedic appliances.
Includes models:
Seiko LSWN 8BL-3
Seiko LSWN-28BL-TWO NEEDLE MODEL
Seiko LSWN-8BLV SY
Call for pricing
To find out more about this or any of our products - free call 1300 666 887