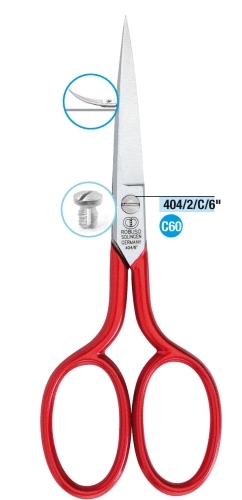 Robuso Quilting Shears Bent 404
For cutting curves, round shapes and borders in the footwear, leather and leather garment as well as in the rubber industries.
Made in Germany
With long, slim-line, acutely pointed blades and large-sized handle eyes, precision hollow-ground, brilliant-red powdercoated handles - free from nickel, i.e. no risk of nickel-allergy.
$89.00
To find out more about this or any of our products - free call 1300 666 887