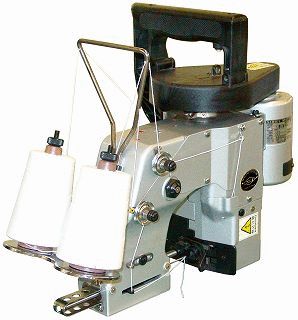 Newlong NP-3II Portable Bag Closer
The Newlong NP-3II Portable Bag Closer's double thread chain stitch ensures the tightest closure. Recommended for bags of all materials like jute, paper, cotton, PP, etc.
This portable bag closer is specially designed for GeoTextile fabrics and features double thread chain stitch for a high strength and tight closure.
Filled bag closing machine also features automatic thread cutting, shoulder belt spring balancer with hanger and an optional thread cone cover.
Double thread chain stitch with one needle and looper.