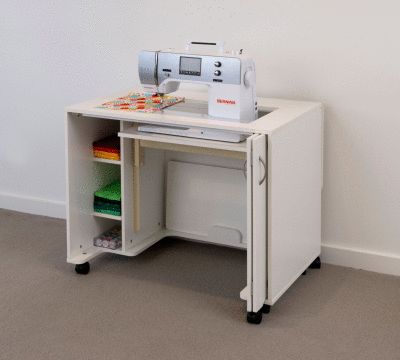 Horn Modular Sewing Cabinet
This sewing machine cabinet has the maximum size lifteer, and bi-fold doors which neatly slide into the cabinet.
The cabinet also has two adjustable shelves, which help to give the user more legroom on the left hand side of the cabinet. There is a piece of board to cover the top o fthe cabinet when the oor is closed and the lifter is in the storage position.
Lockable castors are on all of the wheels and the cut-out area has grooved recesses in the top panel for flat bed sewing. The cut-out area is moved as far forward as possible for the design.
Dimensions: 975 wide x 760 high x 600mm deep