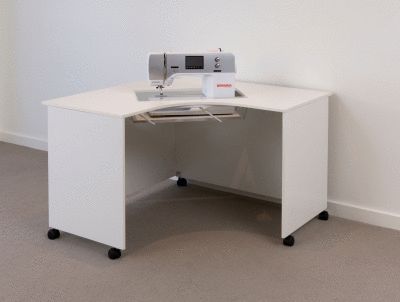 Horn Modular Corner Sewing Cabinet
A great unit for the corner of the room.
This modular cabinet hs a swivel-style lifter on the height adjustable table, so it can used as a sewing table or computer desk. If you don't have the back extension on your other modular design items, it uses up the corner of the room perfectly.
Lockable castors included.
Dimensions: 1200 wide x 760 high x 600 deep x 1020mm across the front to back.