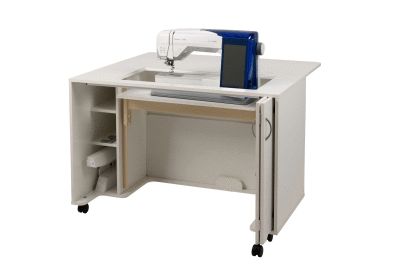 Horn 860 Modular Sewing Cabinet
Horn's newest modular sewing cabinet comes with a very large cut-out for some of the larger machines on the market.
The cabinet comes with an electric lifter.
Dimensions: 1155 wide x 760 high x 600mm deep
With the extension kit 860 extension the depth o the cabinet is an extra 400mm deeper when opened. Total depth with back extension kit 860 is 1000mm. This is included in the price.