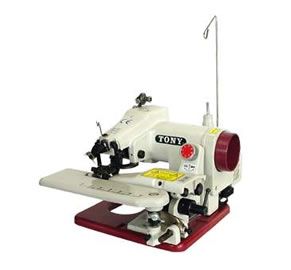 Tony CM-512 Desk Blindstitch Machine
Fully electrified with built-in motor, control and wiring.
Stitch penetration and stitch length variability gives you big machine features in a portable unit.
Side-mounted thread tensions.
Simple to operate and maintain.
Skip stitch feature for 1-1 and 2-1 stitching.
Stitch length 3-7mm
1,200 maximum stitches per minute.