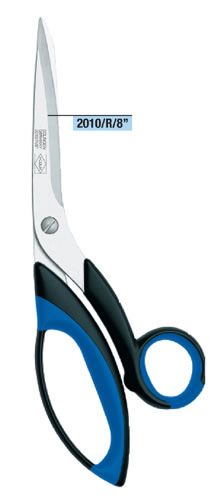 ROBUSO Tailor's Shears 2010/R/8"
Tailors Shears - light weight. Preferred as small light-weight studio shears.
These are lighweight shears with stainless steel blades and unbreakable black plastic handles, the inner surfaces of which are padded with soft rubber inserts bonded to the eyes. Handles of this configuration are firm-grip and hand-fit design for comfortable cutting performance.